I love doing craft projects with my kids.
I love asking my mom to help us with some inane part of these craft projects, like finding 82 silver triangle shaped buttons, or in this case, a cardboard model on which to build a matzoh house which I was sure would end up looking something like
this
: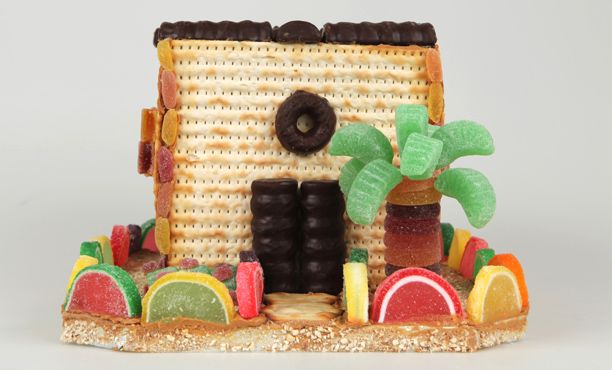 Alas, our matzoh house, it did not.
However what our matzoh house lacked in suitability as a Passover Seder centerpiece, it made up for as fodder for CraftFail. Read all about how
not
to make a matzoh house at
Martha's Matzoh Mansion
.
And many thanks to Robyn who not only described my ramshackle matzoh home as totally, utterly and completely Martha's fault, but created this as well: